Take a Bite into Authentic Portuguese Cuisine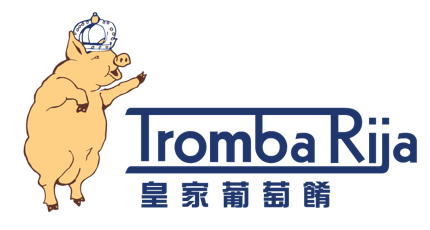 Tromba Rija serves up hearty traditional fare with a delightful culinary backstory.
Background
It is said that necessity is the mother of invention. The 1960s pre-refrigerator era at a charming little Portugal village Leiria gave rise to Feijoada, a famous Portuguese household dish that was initially made into a stew from unsold meat and beans. The breakout story turned Tromba Rija from a butcher and wine tavern into a world-famous restaurant now run by the founders' daughter Elisabête Real and Fernando Real.
Tromba Rija at Macau Tower
Tromba Rija made its Asian debut at Macau Tower in 2014, its Chinese title 皇家菜餚 is a hat tip to the family name of Elisabête and Fernando.
Step back in time to enjoy the rustic charm of traditional Portuguese when you are in Macau Tower. In typical Portuguese fashion, the restaurant welcomes parties with private dining room, indoor and outdoor settings that can accommodate 150 guests. The more the merrier!
Due to health and safety considerations, the Tromba Rija restaurant is temporarily closed and will open on Saturday, 6th August 2022. You can make your reservation here and we look forward to seeing you!
Notice: In light of the current epidemic situation, our restaurant will be closed until further notice. We apologize for any inconvenience this may cause.
Special Occasions & Promotions
*Terms and conditions apply. Please contact our staff for details.
*Cannot be used in conjunction with other discounts and on special events.
*Blackout dates applied.
*While stock lasts.
In order to secure your reservation for the CNY Period  (11 – 16 Feb) we require you to come prior to the restaurant to make a deposit.

A Feast to Behold
A buffet menu is available during the following period:
We will open daily from Oct 1 to Oct 7 to celebrate the National Day holidays with you!
NOTICE: We will be open on Monday, September 11th in the evening 🎆. We invite you to join us for an exciting fireworks evening 🎆. Please note that our lunch service will not be available this Monday.
You can make your reservation for the fireworks night here . 
Tuesday - Friday, 12pm – 3pm
Adult ( Aged 12 or above )
Saturday & Sunday, 12pm – 3pm
Adult ( Aged 12 or above )
Tuesday - Sunday, 3pm – 6pm
Tuesday - Sunday, 6pm – 10pm
Adult ( Aged 12 or above )
We recommend making your booking online prior to your arrival to check availability.